Ventures
Every big moment needs preparation to be a success. In the five days preceding the parade, PoliEdro keeps informational stands about the Pride Week initiatives which aim at informing all the students about the action taken inside the university.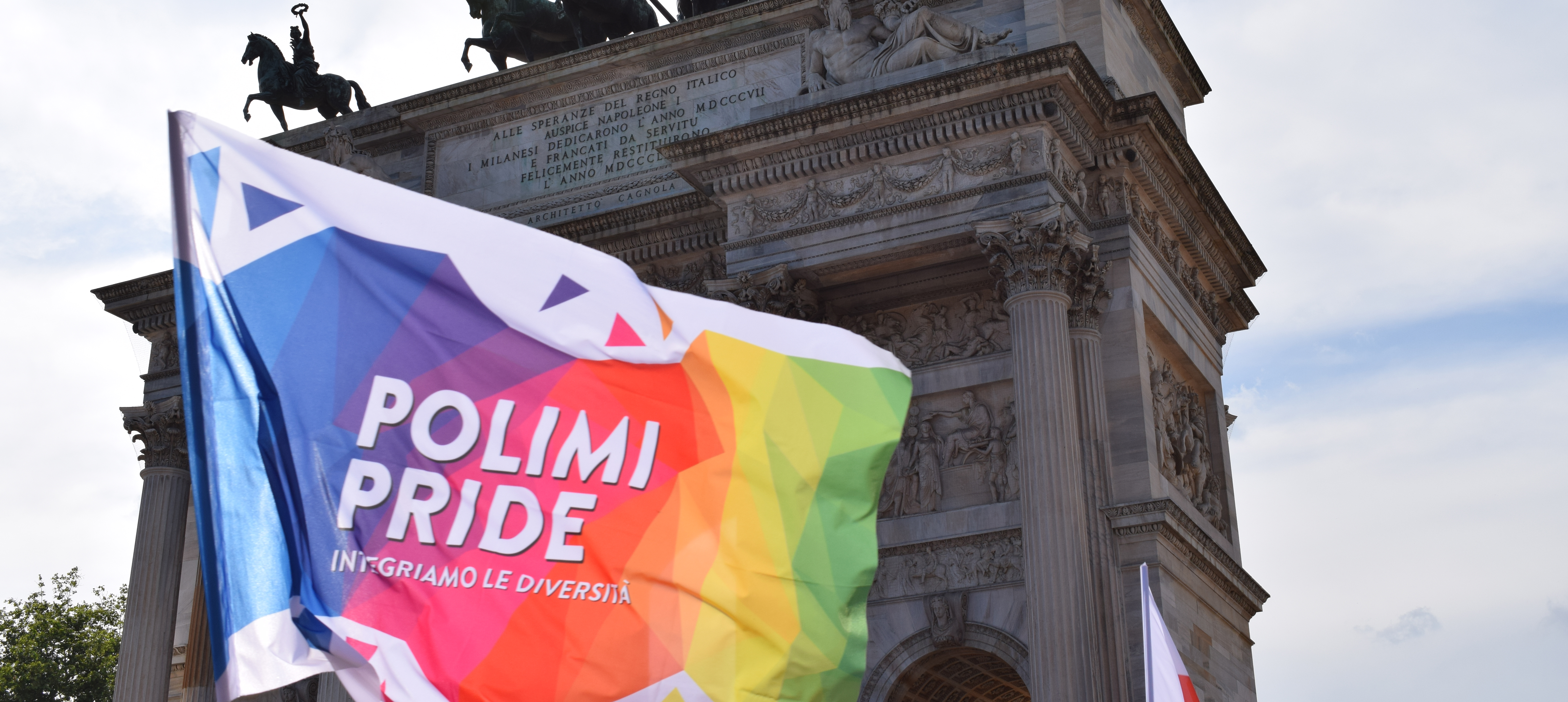 As tradition requires, the day of the Pride Parade we'll meet together at the start, and we march through the city's streets waving our flags and banners, to make our voices heard and show the world our pride.
The itinerary
This year is a special year for Pride, because the parade follows the original route: we'll start from central station square, passing through Piazza della Repubblica, Brera district and arriving to Arco della Pace (a very special place for us which recently has seen us protesting in regard to the cancellation of DDL Zan) where we will have a big party.
The start
We'll see you on Saturday, July 2nd in Piazza Duca d'Aosta, in front of Milano Central Station. Look for our flags and come celebrate with us. And, as they say, the rest will be history!